8Ton hydraulische kraanwagen prijs
Het concept van de autokraan is om de auto en de kraan te combineren, en deze kan direct werken zonder de montage.
De functies zijn handig en flexibel, hoge werkefficiëntie, snelle overgang en verbeterde werkefficiëntie.
Het nadeel is dat het terrein beperkt is en dat grote apparatuur (1000-2000 ton) niet kan worden voltooid. (De maximale tonnage van een autokraan is 1.000 ton.)
Hoofdzakelijk gebruikt voor techniekbouw.

Zoals: wegen, bruggen, gebouwen, redding enzovoort.
Product effecten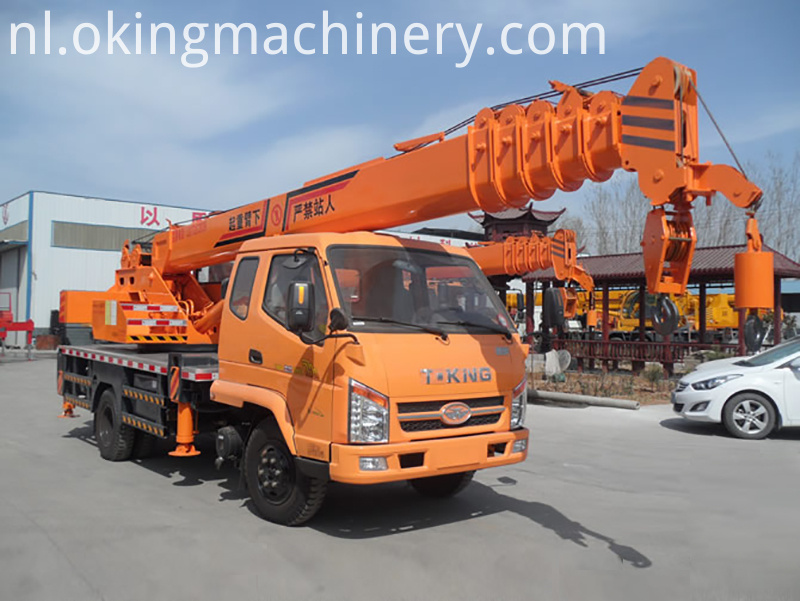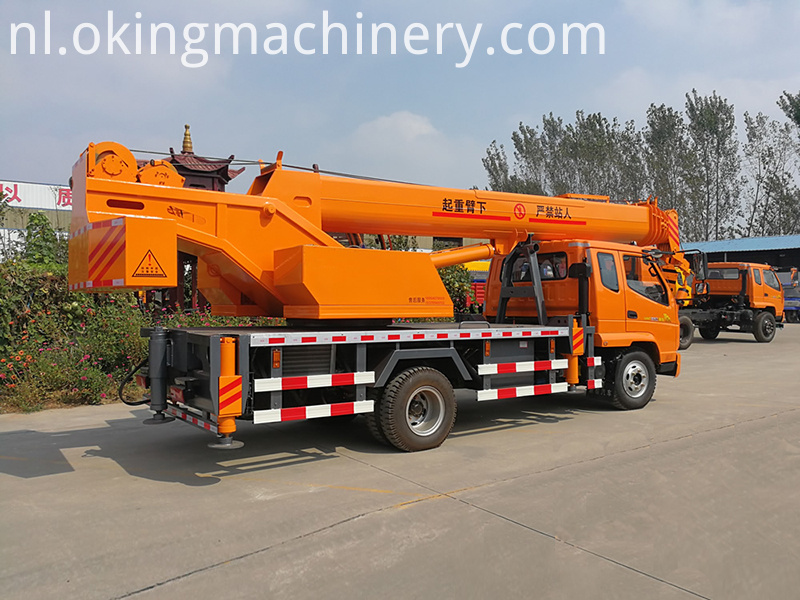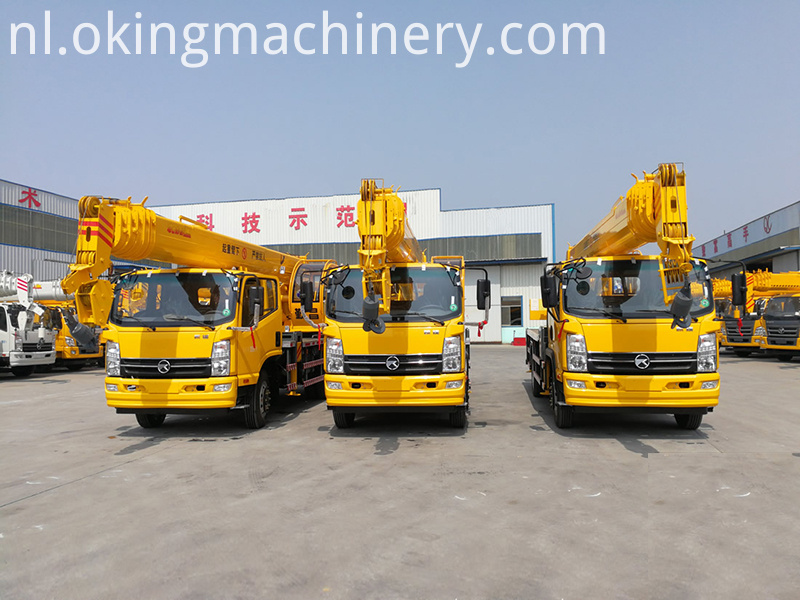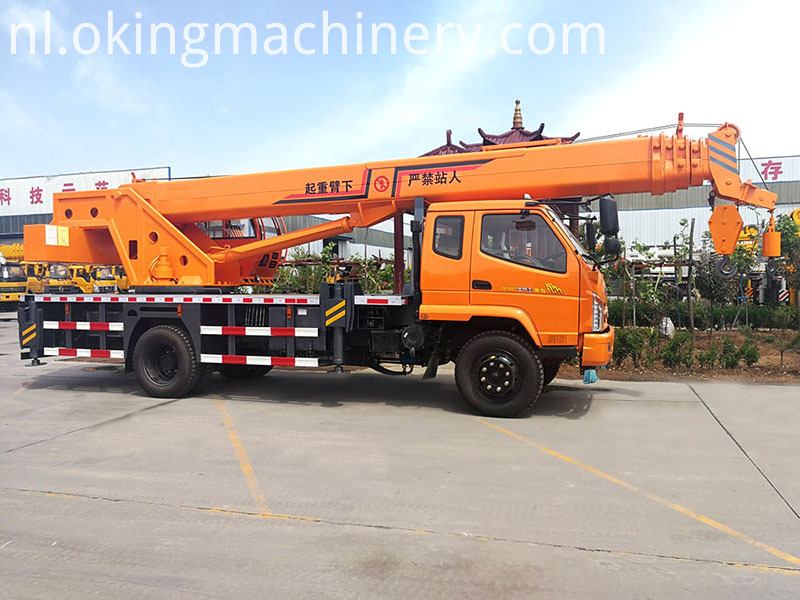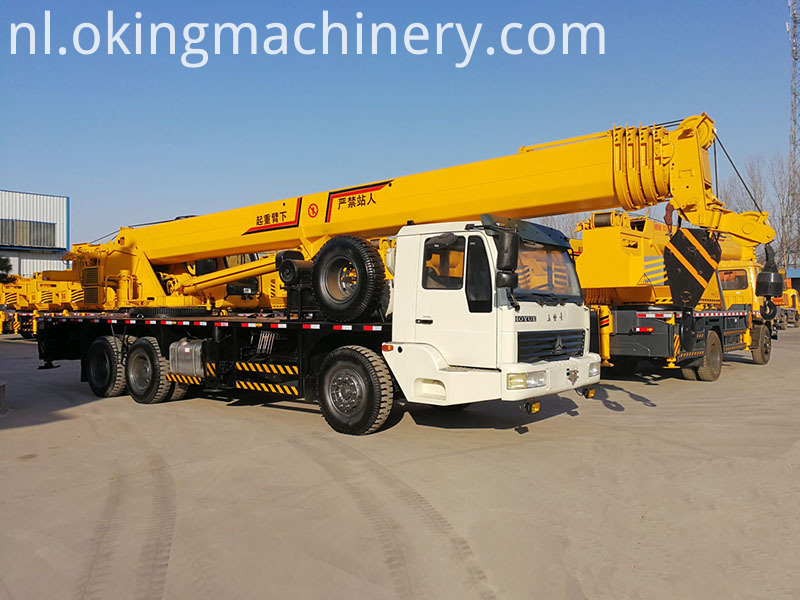 1. 8Ton hydraulische kraanvrachtwagen Prijs Belangrijkste prestaties: de spuitboomlengte in volledige uitschuiflengte is 28m, de prestaties leiden tot 5%. Het kwaliteitsvermogen is 40%, waardoor de machine goed kan worden aangepast aan de weg.
2. Hydraulische kraantruck De unieke U-giek en insteekbare giekkop maken het draagvermogen meer gebalanceerd en heffen soepeler.
3. De unieke stretch- en intrektechniek voorkomt de verkeerde bediening; het uitrekken en intrekken van de giek is veiliger en betrouwbaarder.
4. Hydraulische vrachtwagenkraan Prijs Het besturingssysteem is geoptimaliseerd door 8 patenten; heffen, roteren en bewegen zijn gemakkelijk en betrouwbaar.
5. Zes unieke technologieën leveren de kwaliteitsborging en zorgen ervoor dat de producten een hoge waarde behouden.
6. Het innovatieve jibsysteem keurt ingebed blok, plug-in giekkop en octagon giek goed, die uitstekende het opheffen prestaties en veilig en betrouwbaar opheffende werkzaamheden heeft.
Technologie
8Ton vrachtwagenkraan
Chassis
Tang Jun Ou Ling Guowu 588 Chassis
Tire
750-16LT
Engine
YN27CRE1
Engine power
70KW
Wheelbase
3360mm
The highest design speed
75km / h
Single arm length
6m
Number of boom sections
6 knots
Boom shape
U type
Lifting legs
5 (two legs on each side, and shifted rear legs)
Winch
two (8 ton hydraulic winch and 6 ton hydraulic winch)
Motor
11KW
Fan heat system
air-cooled and water-cooled double-fan thermal system
Outer dimensions
8950*2190*3000mm
Final assembly quality
9500kg
Neem contact met ons op
openhartig
Whatsapp: 15753790918
WeChat: 15753790918
QQ: 2687690075
E-mail: jnok005 AT sdoking.com
Bedrijfsnaam: JINING OKING TEC CO., LTD
VOEG TOE: NO.80xianyingjuwei, Rencheng District,
Jining, Shandong, China

Ons bedrijf: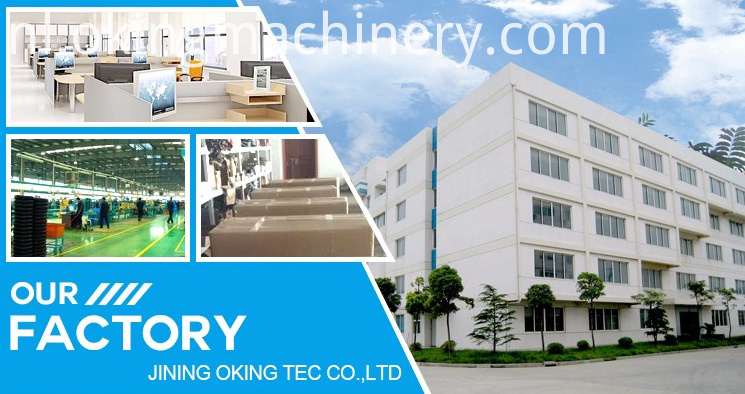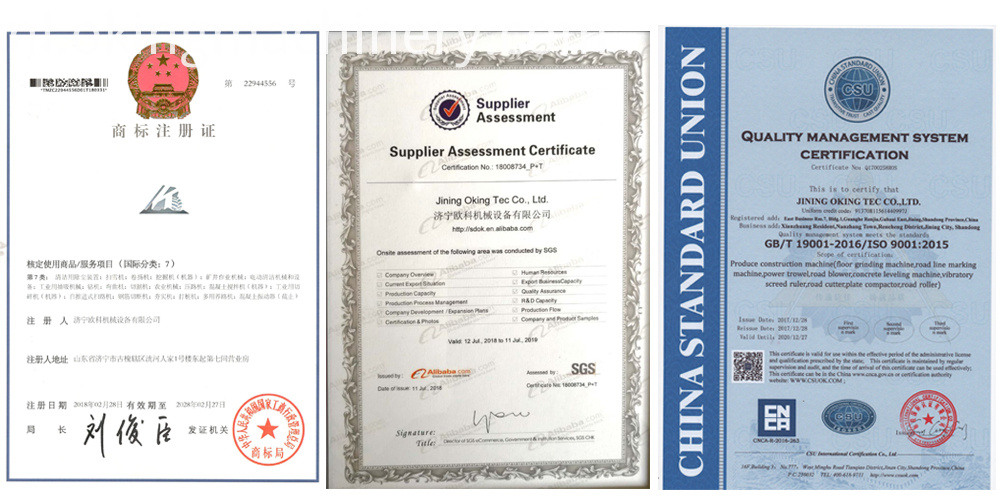 JINING OKING heeft zich ontwikkeld als een professionele fabrikant in China sinds 2001 voor vloer slijpen & polijsten machine in vloer voorbereiding veld & vrachtwagen kraan ; het grootste deel van haar personeel bevindt zich in de afdeling onderzoek, productie en verkoop.
Product Categorie : Vrachtwagen kraan