Concrete Fioor slijpmachine fabriek

Concrete Fioor slijpmachine Fabriek voornamelijk gebruikt voor het slijpen van grotere of middelmatige afstand weg. Concrete Fioor Slijpmachine kan betonoppervlaktelaag en epoxymortellaag slijpen. Uitgerust stopcontact voor stofzuiger en het netsnoer van de stofzuiger kunnen direct op de molen worden aangesloten. Vermijd de noodzaak van twee elektrische leidingen tijdens het werken. U kunt de stofrand polijsten, Machine to Polish Floor kan het betonoppervlak effectief polijsten om de hechting van het materiaal en de grond te verbeteren, terwijl de vlakheid van de grond wordt gegarandeerd.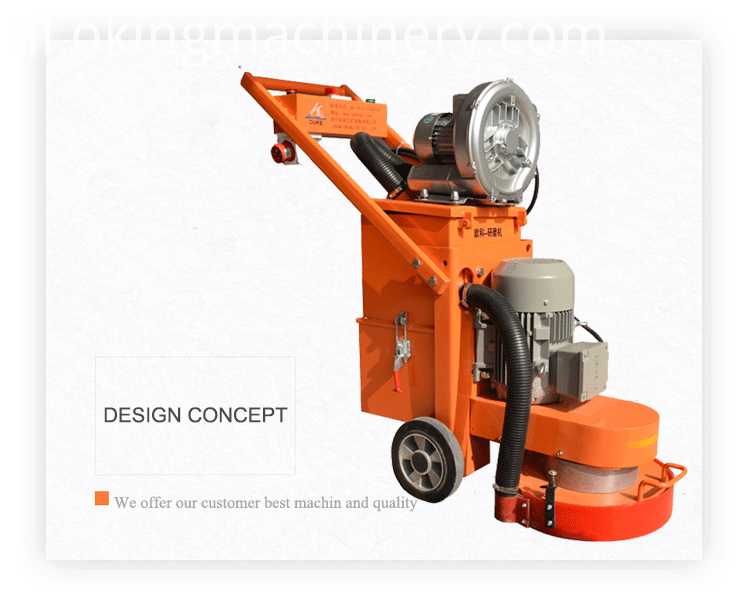 1. Integratie van vloerslijpen met stofabsorberende functies om stofvrije werking mogelijk te maken.
2. Verstelbare machinehoogte om vlakslijpen te garanderen
3. Efficiënt en energiebesparend dynamisch systeem in combinatie met uitstekende en klantvriendelijke productietechnologie.
4. veranderlijk roterende schijf en twee optie van verbruiksartikelen beschikbaar (diamant, slijpschijf)
5. Met één schakelaar kunt u de draaiende richting van de schijf wijzigen
6. De speciaal inbegrepen stofzuiger kan stofvrije verrichting toestaan. Gemakkelijke en eenvoudige verrichtingen maken tot het de beste keus voor epoxyverwijdering.
Activity or Features

Improved

Baseline

Model OK-300B

Model OK-380B

Weight

114 KGS

251 LBS

130 KGS

286 LBS

Voltage

220 V / 380 V

220 V / 380 V

380 V

380 V

Power

4 KW

5.4 HP

3 KW

4 HP

Leveling Depth

1-3 mm

0.25-0.76 in

1-3 mm

0.25-0.76 in

Cleaning Path

300 mm

76.1 in

380 mm

96.4 in

Dust Collection Power

1.1 KW

1.475 HP

0.75 KW

1 HP

Dust Collection Capacity

17 L

3.74 Gal

17 L

3.74 Gal

Dust Collection Power

1.1 KW

1.475 HP

0.75 KW

1 HP

Production

4-6 m2/min

3-5 m2/min

Warranty

1 Year

1 Year

Motor Phase

Three Phase

Three Phase

Motor Brand

Siemens 1LE0001-1AB25-1AA4

Siemens 1LE0001-1BB23-3AA4

Dust Collection Motor

Made in USA

Made in China

Grinding Plate

Multi-Function Plate

Triangle Plate
Toon details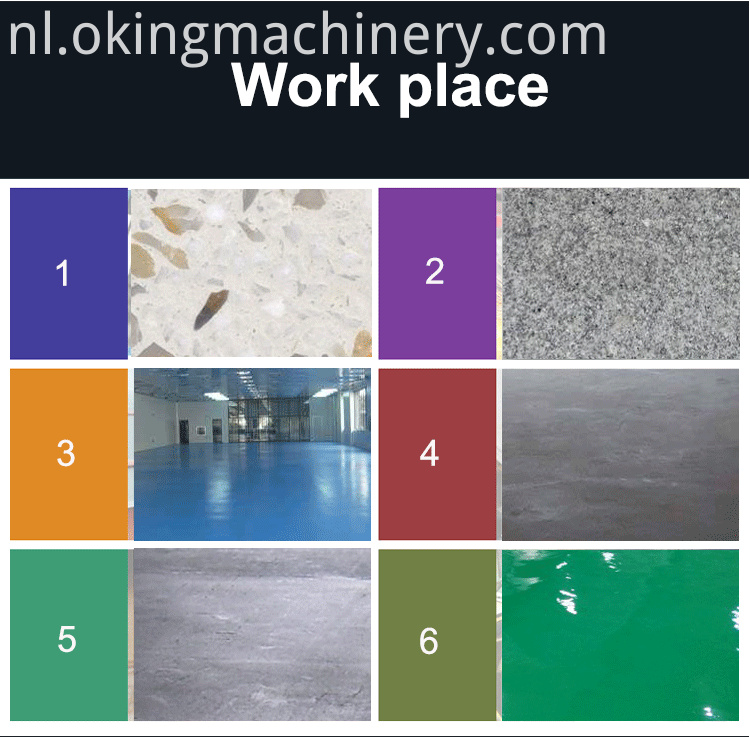 1. Met Siemens motor en Ametek stofzuiger motor.
2. Uitgerust met stofzuiger Stofvrij werken, slijpen en stof reinigen is tegelijkertijd.
3. De schakelaar van motor en stofzuiger is gescheiden.
ons bedrijf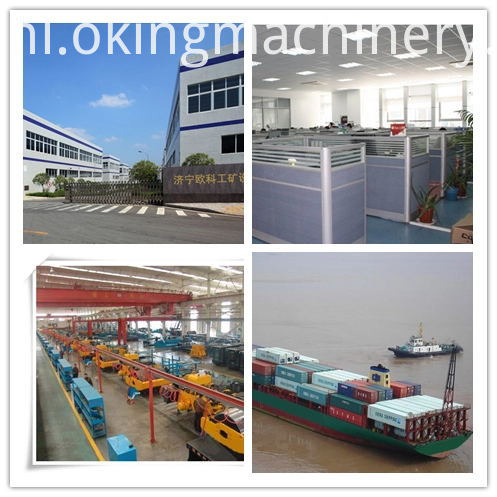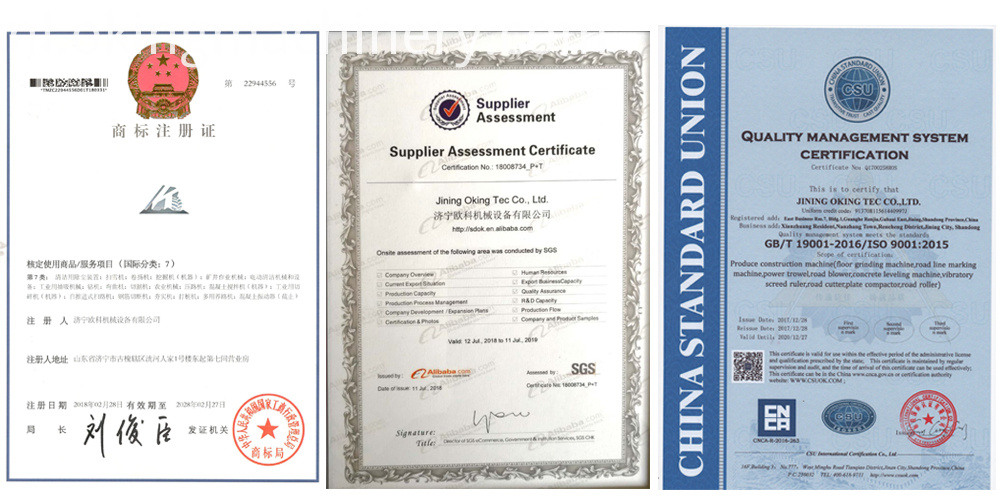 We geavanceerde management, sterke technische werking en perfecte productie en testen van apparatuur. We hebben ISO9001: 2008 certificering van het kwaliteitssysteem bereikt, en onze mijnbouwrubberproducten hebben een "VEILIGHEIDSCERTIFICAAT VOOR GOEDKEURING VOOR MIJNBOUWPRODUCTEN". We streven altijd naar een uitstekende productkwaliteit. Onze producten worden veel gebruikt in verwerkingsindustrieën voor bulkgoederen, waaronder mijnencentrales. metallurgie chemische en andere gebieden.
Neem contact met ons op
Product Categorie : Betonmolen