12 Heads Planetary Concrete Floor Grinder
12 Heads Planetary Concrete Floor Grinder Voorzien zijn van:
1: 220V, start met één knop, compact en gemakkelijk, met weinig abrasieve slijtage
2: Kan handmatig worden aangepast, eenvoudig metalen pads of harspads vervangen
3: Professionele open stofkap, voor het slijpen en polijsten van elke hoek van de vloerrand
4: hoge rotatiesnelheid en snij-efficiëntie, goed nivellerend effect
5: toegepast voor vloer polijsten, epoxy verwijdering van grond hoek, etc.
6: Motor directe aandrijving, nieuw trillingsreductiesysteem, en de kop van aluminiumlegering, vermijd een storing
7: Opvouwbaar handvat, lichtgewicht lichaam en gemakkelijk zelf te dragen.
8: Kan in kleine auto worden vervoerd
9: Uitgerust met V2 industriële stofzuiger, kan stofvrij slijpen en polijsten bereiken
Multifunctionele slijp- en polijstmachine
Model OK-900C, Model OK-600C en hoge snelheid polijstmachine
Multifunctionele maal- en polijstmachine kan worden gebruikt voor slijpen, polijsten en harsen. Hier is hoe het werkt: elektrisch
motor drijft de plaat aan die is geïnstalleerd om te draaien met hoge snelheden zoals 1500-3000 omw / min; slijpkoppen met slijpen
agent zal de oxidelaag, littekens of andere vervuiling op de vloer schoonmaken of aflakken.
Model 600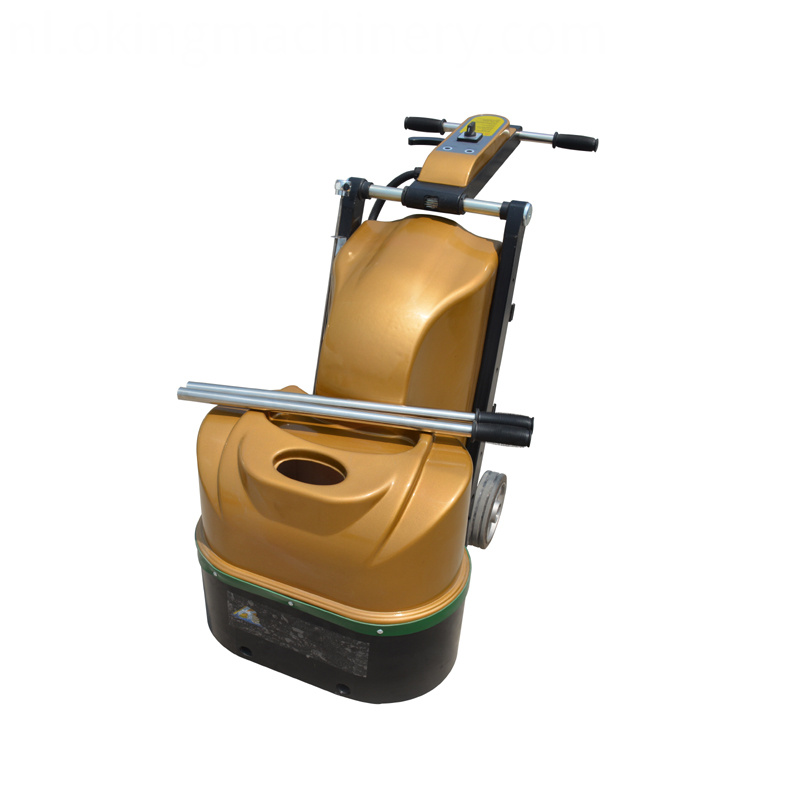 Model 900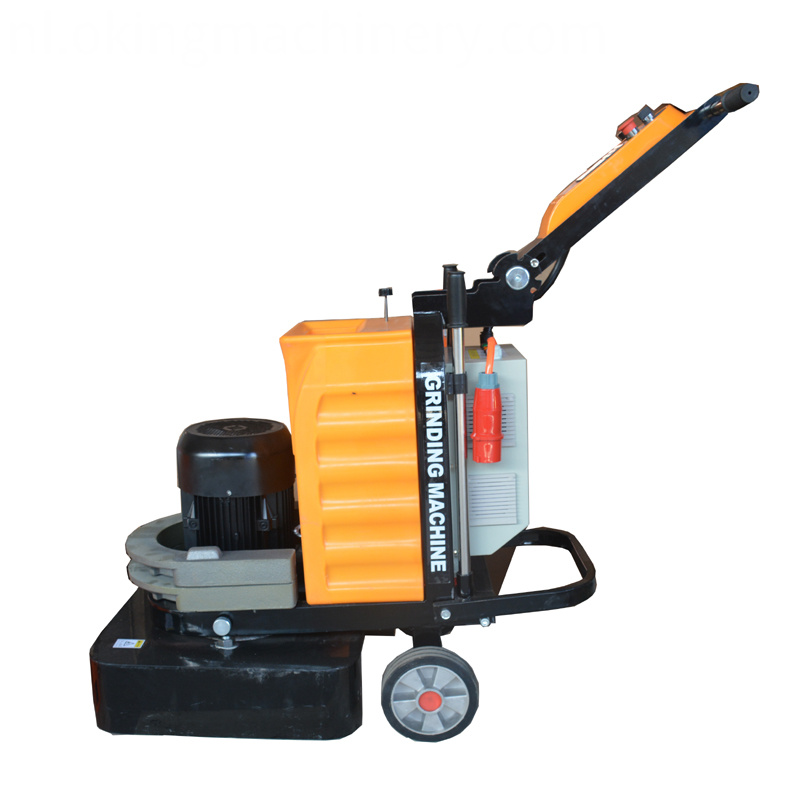 Activity or Features

Improve

Basement

Model Ok-900

Modle Ok-600

Weight

240kgs

165kgs

Voltage

220/380v

220/380v

Power

7.5kw

4kw

Working width

580*580mm

560mm

Water tank capcity

35L

35l
Belangrijkste toepassingsgebied: Beton Slijpmachines, vloerpolijstmachines, wegmarkeringsmachines, vrachtwagenkranen, wegwalsen, graafmachines, betonnivelleermachines, troffels en andere bouwmachines.
Jining oking tec co., Ltd, opgericht in 2010, is een professionele fabrikant die zich bezighoudt met het onderzoek, de ontwikkeling, productie, verkoop en service van beton slijpmachines, vloer polijsten Machines, Road Line Marking Machines, Truck Kranen, Road Rollers, graafmachines, Beton levelingmachines, Power Troffels en andere bouwmachines.
Wij zijn gevestigd in Jining stad, provincie Shandong met gemakkelijke toegang tot vervoer. Gewijd aan strenge kwaliteitscontrole en doordachte klantenservice, onze ervaren medewerkers staan ​​altijd voor u klaar om uw wensen te bespreken en voor volledige klanttevredenheid te zorgen.
In de afgelopen jaren hebben we een aantal geavanceerde productieapparatuur geïntroduceerd en hebben we ook een uitstekend productieteam en een compleet systeem voor kwaliteitsborging om ervoor te zorgen dat elke partij goederen tijdig en van hoge kwaliteit wordt geleverd aan klanten.
We hebben ook een uitstekend managementteam, ervaren technisch personeel en een professioneel verkoopteam om alle problemen op te lossen die u voor en na de verkoop tegenkwam. Daarnaast hebben we ISO 9 0 0 1: 2 0 1 5-certificaten behaald. Verkopen goed in alle steden en provincies in China, onze producten worden ook geëxporteerd naar klanten in landen en regio's zoals de Verenigde Staten, Europa, Australië, Zuidoost-Azië, Rusland, het Midden-Oosten, Afrika. We verwelkomen ook OEM en ODM bestellingen. Of u nu een huidig ​​product uit onze catalogus selecteert of technische assistentie zoekt voor uw toepassing, u kunt met ons klantenservicecentrum praten over uw inkoopvereisten.
Product Categorie : Betonmolen