Polijstmachine voor marmeren vloeren
Marmeren vloer polijstmachine Kenmerken :
1: met 7.5KW motor, het is voor het slijpen van het grote gebied

2: hoge kwaliteit, die sterk en duurzaam is
3: speciaal ontwerp van een veilige knop, details bepalen alles
4: alle schroeven zijn gemaakt van roestvrij staal
5: surpport is ontworpen met metaal om het sterk en duurzaam te maken
6: perfecte stalen tandwielkast
7: laag geluidsniveau, eenvoudige bediening
8. de betonnen vloer slijpmachine zou kunnen worden bediend voor het verminderen van de arbeidskosten en het verhogen van de efficiëntie.
9. beton floor slijpmachine is volgens de behoeften van de slijpen, de molen kan worden aangepast op een vaste snelheid doen polijsten en slijpen voor bereiken veel beter wijden en glad oppervlak door de constante snelheid.
10.concrete vloer slijpmachine verbinding een industriële vacuüm met de molen, zowel vacuüm en grinder zou kunnen samenwerken door een werknemer voor het verminderen van de arbeidskosten en tijd te besparen.

Multifunctionele slijp- en polijstmachine
Model OK-900C, Model OK-600C en hoge snelheid polijstmachine
Multifunctionele maal- en polijstmachine kan worden gebruikt voor slijpen, polijsten en harsen. Hier is hoe het werkt: elektrisch
motor drijft de plaat aan die is geïnstalleerd om te draaien met hoge snelheden zoals 1500-3000 omw / min; slijpkoppen met slijpen
agent zal de oxidelaag, littekens of andere vervuiling op de vloer schoonmaken of aflakken.
Model 600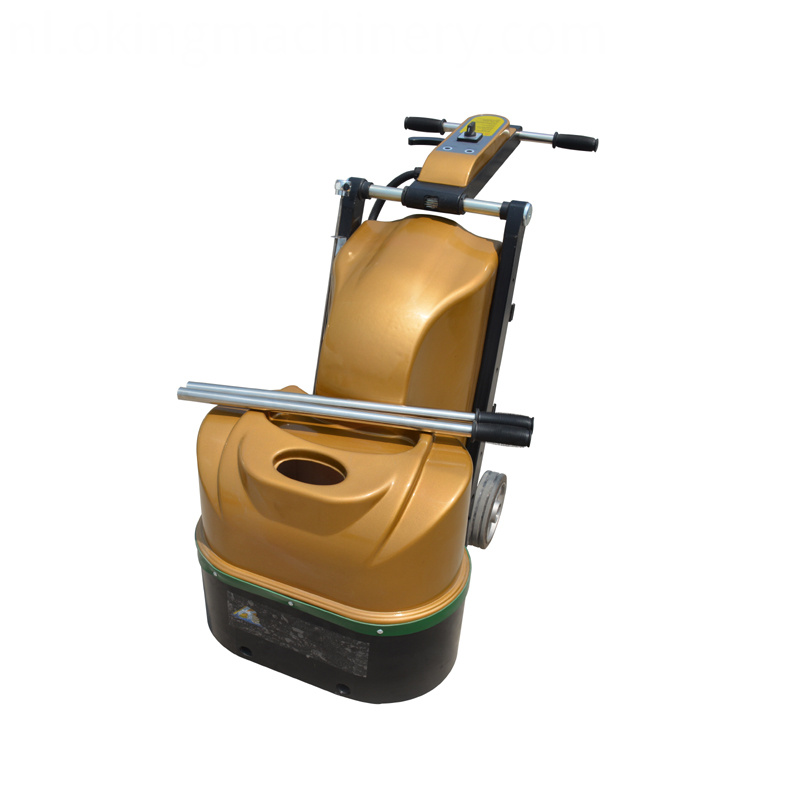 Model 900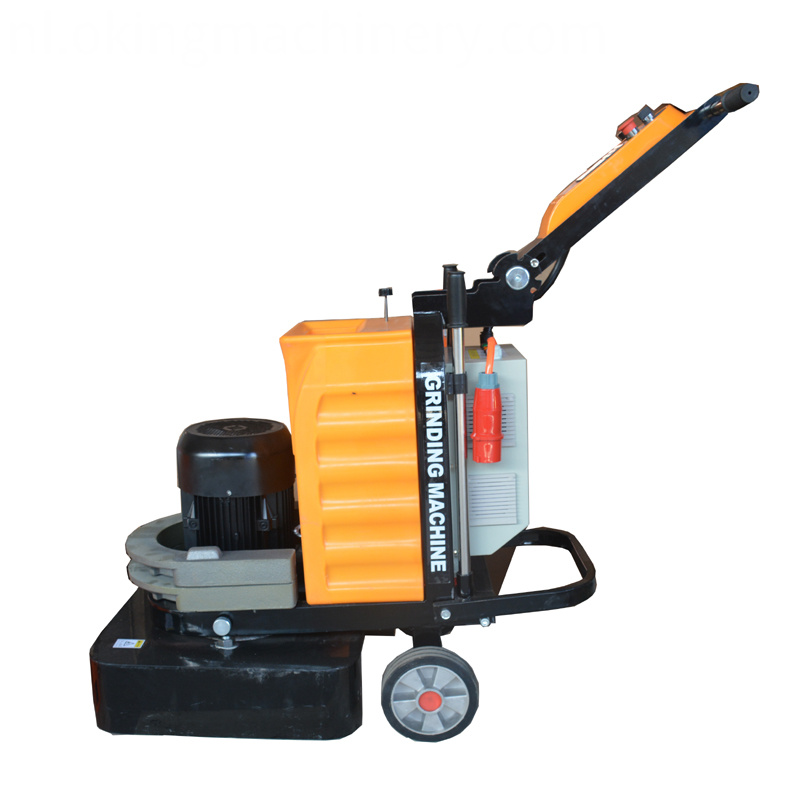 Activity or Features

Improve

Basement

Model Ok-900

Modle Ok-600

Weight

240kgs

165kgs

Voltage

220/380v

220/380v

Power

7.5kw

4kw

Working width

580*580mm

560mm

Water tank capcity

35L

35l
Product Categorie : Betonmolen